Diagnosing shoulder pain
Dr. Seifert may use several different options to identify the source of your pain, including a physical examination and various imaging tests, including an X-ray or MRI. Once the problem is identified, the right treatment plan can be established.
Shoulder conditions and pain: Get an accurate diagnosis first
Shoulder pain can be the result of several conditions, including:
Bursitis
Tendinitis
Rotator cuff tear
Dislocated shoulder
Frozen shoulder (adhesive capsulitis)
Shoulder osteoarthritis
Shoulder instability
Superior labrum anterior and posterior (SLAP injury)
Injury from repetitive motions
Sports injury
Torn cartilage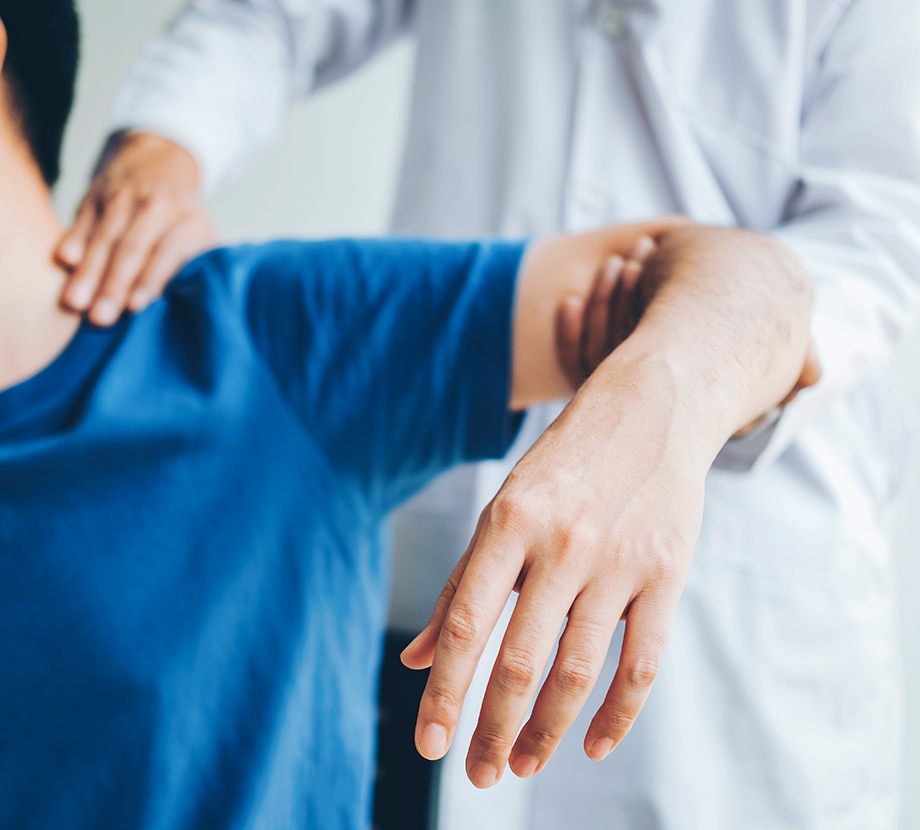 What is the best treatment for shoulder pain?
The best treatment for shoulder pain is the treatment that will produce a superior level of pain relief and restore motion and comfort. Your treatment may be one or more of the following, offered by Dr. Seifert:
Joint injections
Rotator cuff injections
Sympathetic nerve blocks
Phoenix Thera-Lase
Steroid injections
Anesthetic injections
Infusions
PRP injections
Radiofrequency ablation
Tendon injections
PDGF (advanced PRP)
BMAC (bone marrow aspirate stem cell concentrate)
Lipogems (next-generation adipose tissue stem cell transfer)
Prolotherapy
Laser therapy
Regenerative treatments
Why choose Dr. Heidi Seifert for shoulder pain in Houston?
Dr. Seifert has dedicated her professional life to helping those suffering from chronic or acute pain. She specializes in the diagnosis and treatment, using the latest evidence-based, non-surgical, minimally invasive techniques to relieve pain and improve function, including next-generation regenerative treatments.
We treat pain with individually tailored approaches.
We believe in a holistic, multidisciplinary approach to pain, with treatment plans that may include professional referrals for physical therapy, acupuncture, pain psychology, or chiropractic treatments to achieve optimal results.
We treat our patients just how we would treat members of our own families.
We are compassionate and caring and utilize the latest technology and techniques to help our patients suffering from shoulder pain.
We offer both traditional and regenerative techniques to stimulate natural healing.
Relief from shoulder pain:
We are here to help
Constant shoulder pain can leave you unable to work comfortably, enjoy your free time, or have a healthy sleep. The first step in treating your pain is to schedule an appointment with Dr. Seifert. We offer a full scope of treatments to help you regain mobility, restore comfort, and live a happier, healthier life.