You can be confident when referring your patients to Dr. Seifert, as she has extraordinary qualifications and experience in pain management, both traditional and regenerative.
Dr. Heidi Seifert: Houston pain management specialist
Dr. Heidi Seifert is an interventional anesthesiologist with primary interests in diagnostic and therapeutic spinal injections and state-of-the-art regenerative techniques. She uses evidence-based medicine to promote the healing and regeneration of pain generators in the spine, joints, and muscular-skeletal system.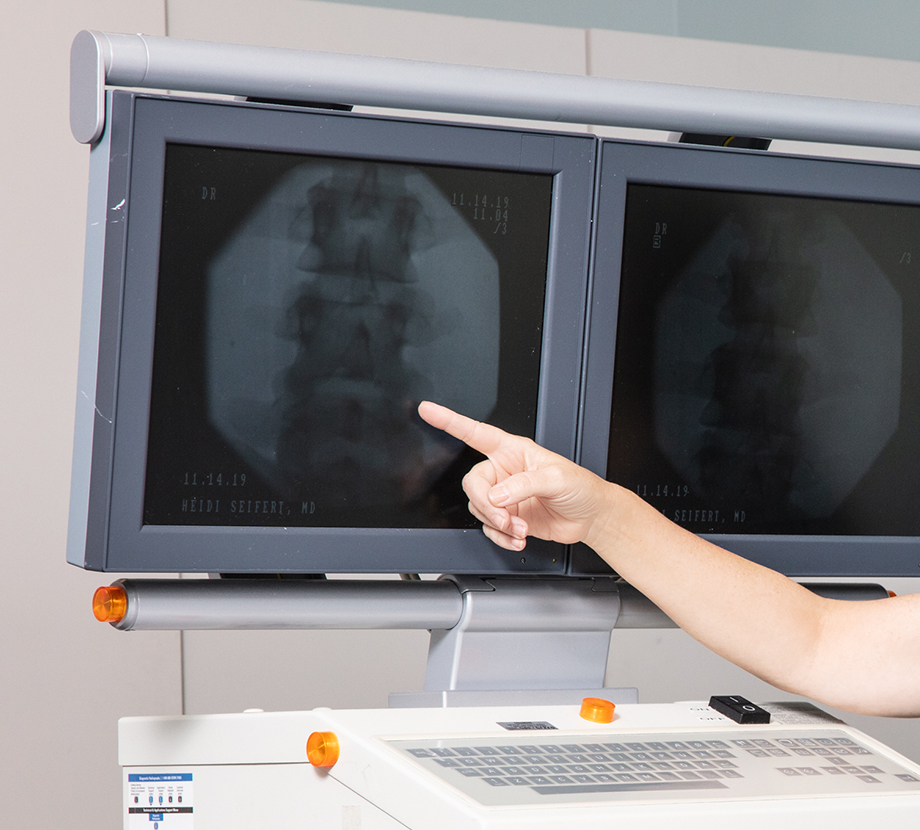 Spine surgeons
Spine surgeons who have a patient who is not responding to treatment as expected, or who requires assistance with chronic pain are invited to refer patients for specific treatments including:
Nerve blocks
Pain mapping
Steroid injections
Phoenix Thera-Lase treatments
Regenerative medicine (PRP, stem cell therapy)
Prolotherapy
Diagnostic injections
Viscosupplementation
Infusion therapy (ketamine, lidocaine)
BOTOX for migraines, spasticity and pain
LDN - Low Dose Naltrexone therapy
Oncologists
If a cancer patient is struggling with excessive pain and is not achieving comfort and relief with standard treatments, Dr. Seifert offers aggressive pain management techniques. Some patients do not respond to opioids as expected and require a customized treatment plan to keep them comfortable. Dr. Seifert offers advanced pain management treatments for cancer patients.
Primary physicians
If your patient has chronic pain that is not responding to the usual treatments, Dr. Seifert can work closely with you to help your patient achieve real pain relief. For patients who are living with PTSD, chronic pain, or treatment-resistant depression, Dr. Seifert offers state-of-the-art treatments, including ketamine and lidocaine infusion therapy.