Dr. Seifert has applied her extensive knowledge and experience to create effective shoulder treatments that can help diagnose and treat the source of your pain – without invasive surgery or continuous medication.
Injections – shoulder
Injections of anesthetics, steroids, or a combination thereof can be effectively used to diagnose and treat both injuries and degenerative conditions in your shoulder. Our therapeutic injections can help diagnose and alleviate pain in your:
Shoulder joints
Ligaments
Tendons
Bursa (the fluid-filled sacs around your joints that allow the bones to move smoothly and without friction)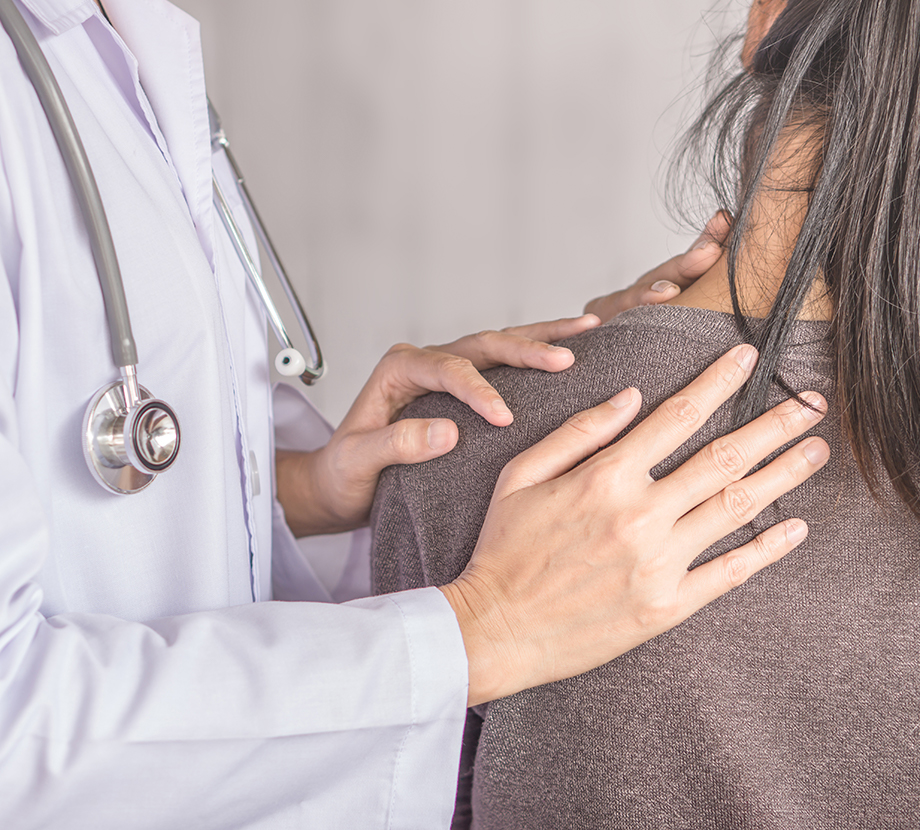 Regenerative – shoulder
Dr. Seifert's regenerative therapies for your shoulders harness and enhance the healing power of your body, providing a concentrated "boost" to your shoulder's ability to heal and regenerate damaged cells.
Regenerative treatments are proven and effective treatments for:
Osteoarthritis
Rotator cuff tears
AC joint separation
Recurring shoulder dislocations
Shoulder cartilage or tendon injuries
Radiofrequency ablation
Radiofrequency (RF) ablation is a medically advanced pain-relief technology that targets the specific bundles of nerves that deliver pain signals from your shoulders and uses RF technology to limit the nervous response to pain. RF ablation provides long-term and non-medicated pain relief from degenerative and severe pain resulting from arthritis, injury, posttraumatic pain.
Peripheral nerve stimulation
Peripheral nerve stimulation (PNS) is a procedure where a small electrode is placed in targeted nerve bundles where it can emit small electrical impulses to interrupt the pain signals. PNS is minimally-invasive and is often used when more conservative healing and pain-relieving has failed, or when you want to alleviate your pain without the use of medication.