Injections – Hip
Injury or trauma in your hip can cause pain that spreads outward into your body, affecting your buttocks, legs, and lower back. Injections of anesthetics, steroids, or both can help diagnose the source of your pain and alleviate it, especially if your pain is caused by:
Arthritis
Mechanical stress
Injury
Any form of bursitis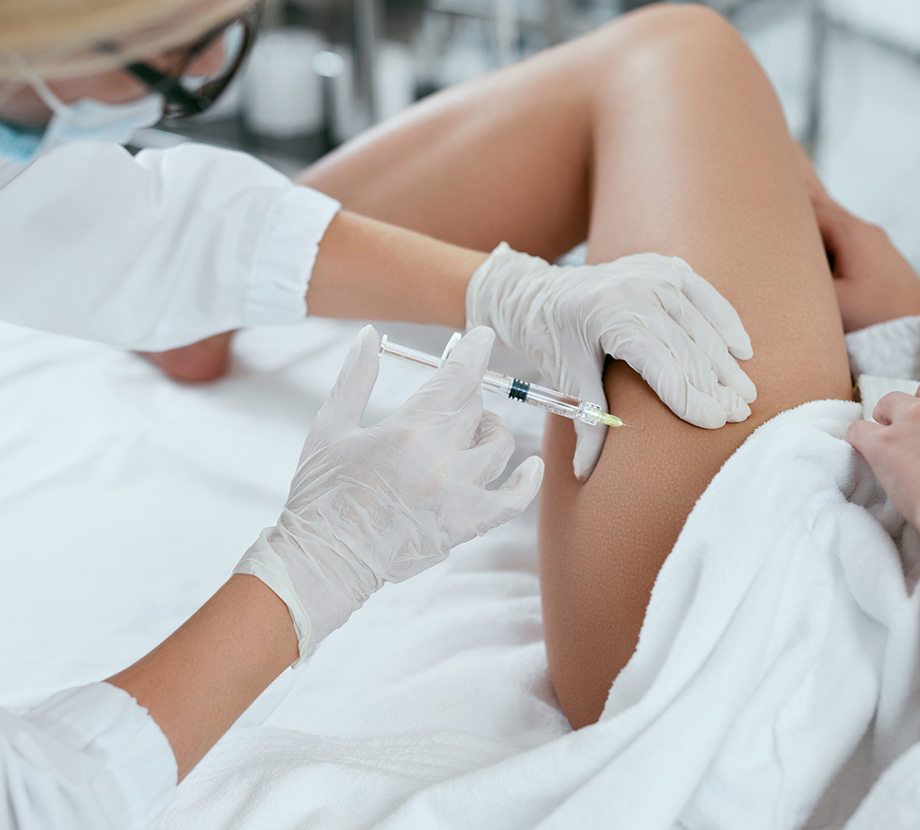 Radiofrequency ablation
Radiofrequency (RF) ablation is an innovative pain management technology that uses radio waves directed at small, targeted bundles of nerve tissue to heat the tissue and decrease the pain signals safely. RF ablation is an effective, non-medicated pain management treatment for those suffering from degenerative and traumatic conditions, including:
Osteoarthritis
Rheumatoid arthritis
Posttraumatic pain
Persistent pain after a hip replacement
Peripheral nerve stimulation
Peripheral nerve stimulation (PNS) is a modern medical advance that utilizes a small wire-like electrode to interrupt pain signals coming from your peripheral nerves (nerves outside the brain and spine). Dr. Seifert places tiny StimWave stimulators near specific nerve bundles with a minimally invasive outpatient procedure, producing long-term and medication-free pain relief.
Regenerative – hip
Regenerative treatments for the hip are designed to promote and boost your body's natural healing process, repairing damaged tissue, and reducing pain. We offer several different regenerative treatments for your hip, each of which is effective in different situations, including:
An injury or medical condition that limits your movement and participation in your life
Soft tissue injuries, including ligament and tendon damage