What is regenerative medicine for the ankle and foot?
Regenerative medicine is a specialty concerned with replacing or regenerating damaged cells, tissues, or organs to restore normal function. It works by stimulating the body's own repair mechanisms to promote healing.
Why choose Dr. Seifert for regenerative ankle and foot treatments?
One of Dr. Seifert's primary interests is in state-of-the-art regenerative techniques utilizing evidence-based medicine to promote healing in the joints and musculoskeletal system.
She is an interventional anesthesiologist who specializes in the diagnosis and treatment of acute and chronic pain.
We provide compassionate, high tech, comprehensive care using the most advanced techniques.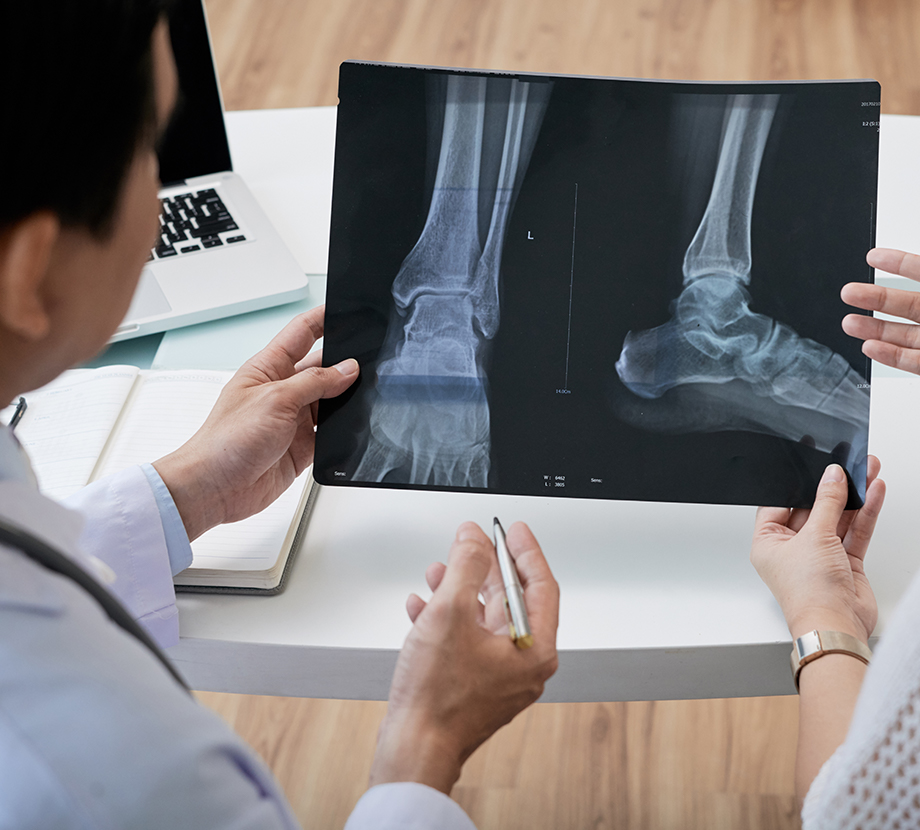 What can I expect with regenerative ankle and foot treatments in Houston?
The exact steps of your procedure will depend on your individual treatment plan. Examples of regenerative foot and ankle treatments include the following:
Platelet-rich plasma (PRP) injections are performed to treat some ankle ligament tears, sprains, osteoarthritis, and instability of the ankle joint. For this procedure, we draw a small amount of your blood and process it to separate the platelet-rich plasma from the red and white blood cells. PRP is injected into the affected area to promote healing and pain relief.
Bone marrow aspirate concentrate (BMAC) is a type of stem cell therapy effective for relieving pain and inflammation caused by arthritis or injury to the tendon, ligament, or cartilage. Bone marrow is harvested from your pelvic bone through a small needle puncture and processed to concentrate the stem cells, platelets, and growth factors. This concentrate is then injected into the affected area of your ankle or foot.
Prolotherapy is a regenerative procedure that temporarily increases inflammation to stimulate natural tissue repair. It involves injecting an irritant, such as dextrose solution, into the joint and surrounding tissue. Multiple injections may be needed in a single treatment session.
Am I a good candidate for this treatment?
You may be a good candidate for regenerative treatments if you have sustained an injury to the foot or ankle. Regenerative foot and ankle treatments may also be recommended if you are suffering from arthritis as a result of aging, or from an earlier injury. Foot and ankle conditions commonly treated with regenerative techniques include:
Ankle instability
Arthritis
Peroneal tendon tears (two tendons running side-by-side behind the outer ankle bone)
Ligament sprains or tears
Plantar fasciitis (inflammation of the thick band of tissue running along the bottom of the foot)
What is the recovery like after regenerative treatments for the ankle or foot?
Recovery is usually rapid after a regenerative foot or ankle treatment. These safe, natural, minimally-invasive procedures require little or no downtime. You should be able to return to work the next day.